I visited Port Lincoln recently to attend my cousin's wedding and could not believe how beautiful the place is. Port Lincoln is on the west coast of the Eyre Peninsula, and is situated on Boston Bay in South Australia.  The waters are pristine, and the bay is a protected natural harbour, three times the size of Sydney Harbour.
We flew from Sydney to Adelaide and then from Adelaide to Port Lincoln. As the crow flies, Port Lincoln is only 250 kms from Adelaide flying out over the Gulf St Vincent, the Yorke Peninsula and Spencer Gulf. However, by road, the journey is 650 kms and not recommended as a night time drive, as kangaroos can be a hazard on the road.

Port Lincoln Seafood Capital of Australia

Port Lincoln is known as the seafood capital of Australia, with a wide variety of seafood to choose from. Ranging from King George whiting, southern bluefin tuna, king prawns, rock lobsters, mussels, abalone and more. The seafood here is amazing, and if you like oysters, the Coffin Bay oysters are to die for.
Attractions
At Port Lincoln, you have the opportunity to take a chartered tour to feed and swim with the tuna or snorkel with the sealions. For the more adventurous, you can cage dive with the Great White Sharks.
On the foreshores of Port Lincoln, there is a grassed area which is ideal for picnics. There is a life-sized statue of Makybe Diva three-time Melbourne Cup winner, Port Lincoln is her owners home-town.
There is an animal park at Glen-Forest Tourist Park and Vineyard, which has native and non-native animals.
Here is a selection of Eyre Peninsula Tours, which include Port Lincoln.
Port Lincoln is an ideal holiday destination, there are heaps of eateries and the food is great. We stayed at the Port Lincoln Hotel, and the accommodation was perfect, there is even a caravan park. This holiday destination makes for a peaceful and relaxing holiday, as well as heaps of things to see and do.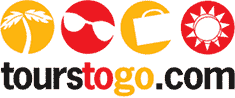 Share and Enjoy